[lightbox=http://www.lrguild.org/VIIKTOR/fuarthas.jpg]
[/lightbox]
Its been a long, strange trip indeed - but now it's over, at least for Last Resort as we know it. The time has come for us to throw in the towel and move the fuck on. I am a bit surprised that most of us actually lasted this long (maybe some will last even longer.. i hope not, get out while you can!) in this horrible, horrible game. What's there to say really? It has been many ups and many downers (people) over the years but until WOTLK came it was actually pretty enjoyable, I would say. Now the game has taken a drastic turn and is dumbed down into oblivion. It is no longer enough to just play one character, no no, you have to play three - run the instances not one time, but around 6 times per week, if you want to keep up with progression. Seriously, what the fuck? It is even funnier that the people who started all of this used to whine about people bringing extra warlocks for soulstones or even class stacking. Anyway.. This isn't meant to be a FFTC (keep fighting y'all, gr8sb4r8s) rant, so I will move on.
[lightbox=http://lrguild.org/VIIKTOR/hahavisc.jpg]
[/lightbox]
It's been almost five years since we signed the roster and started Last Resort (really should have gone with seldom a thermos bounces). Five years is a long time and we have had so many people coming and going. Many of the people who have left were a big part of the guild and the spirit and community died a little every time. Now the leadership of the guild has finally grown tired of it and lost most of our motivation, I assume that many of our members feel the same way. It has been like this for a long time and we have just kept going for the sake of it, for the community and all the cool people in LR, but no more. WOTLK was the beginning of the end and im sure Cataclysm will be even easier and if possible even more retarded (enjoy running your 10 alt raids, negigrs). Anyway, back to the point. Thanks for all the good memories and adventures (theres been many!), thanks for all the drama provided and for all the idiots visiting our forums and making our days more amusing, no hard feelings m8s. Ofcourse, thanks to Blizzard for providing us all the entertainment and a really good game (at least until the horror that is WOTLK was released)..
So, one last cy@ from us in LR!
Can't forget the tribute to Dave(Seraphex), the one and only troll shaman!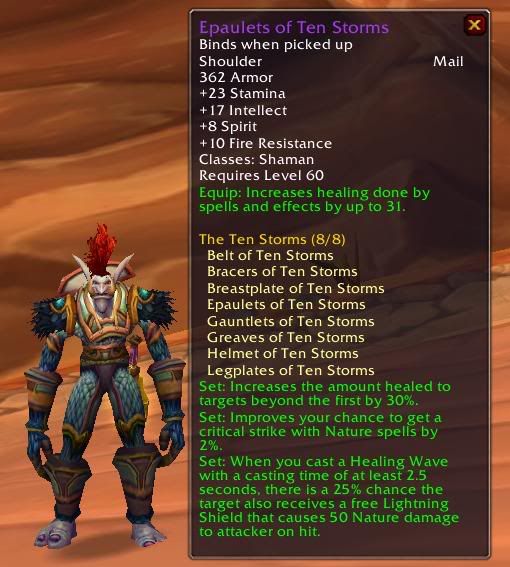 Too many memories, cant fit all the pictures in one newspost.. Hopefully some old ones can appear in the thread itself!